We appreciate your patience while these prizes are awarded to all players. Mystery Gifts are awarded 24 hours after being won. Once added, you'll find this prize in your INBOX in the main menu.
** All player's prizes and experiences are unique and may not match prizes and gameplay seen in FAQs or screenshots **
STEP 1: Win your Mystery Gift and collect it.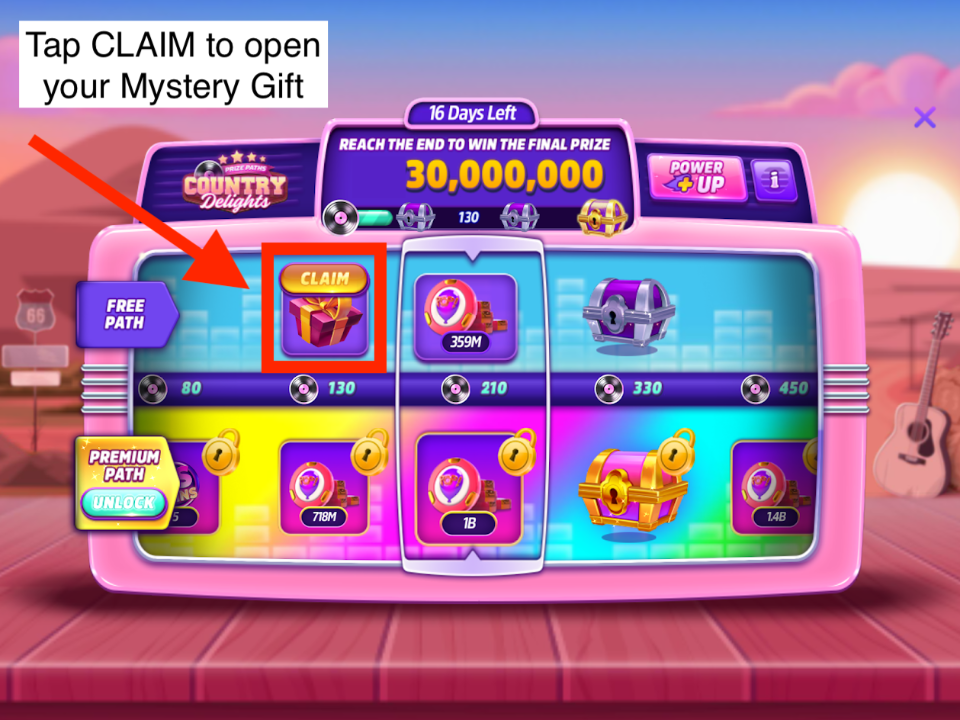 STEP 2: Collect 24 hours later from your INBOX.
Here we're collecting Double Score Spins (DS Spins) for the Win Zone. These are used automatically when spinning in the Win Zone to give you a boost to your score. You'll see special text appear when they are activated letting you know they are being used.